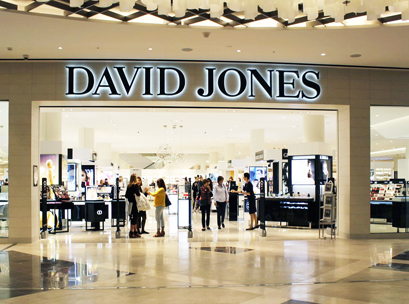 What a first half for Australia's biggest retailers!
Leadership changes galore, weekly announcements of the next transformation strategy to be unleashed (some more transformational than others), and shifting communications executions.
The most exciting news has come out of David Jones from CEO, Iain Nairn, who has clearly drawn a line in the sand and stated a course correction to update archaic systems and bring the retailer up to speed with today's consumer expectations.
Time will tell for the success of the new leadership and transformation strategies announced so in the meantime it is worthwhile to reflect on the old and new of what is working in the global retail landscape.
Omni-channel 2.0: From transaction to empowering experience
Everyone has been talking omni-channel for more than a decade and it surprises me that it is still raised as a trend worth talking about. Shopping on my terms is the norm not the new for consumers. What is interesting is the evolution of omni-channel strategies from transactional to experiences that add value to my shopping experience.
The Galeries Lafayette trip planner seems like the perfect solution for men who hate shopping. Banana Republic's and Gap's reserve instore system used to make sure I can try what I want when I want, could revolutionise and further democratise the release of limited edition product in another context.
Beauty matters
I steal the articulation of this concept from the recent talk 'Why beauty matters' by Stefan Sagmeister, who spoke at Vivid in Sydney this week. This is a topic that is very close to my heart. Retail of all places, creates an opportunity for the power of beauty to inspire and compel consumers to purchase with you over someone else. I'm not talking about just being pretty or faddish , but emotionally engaging visual, aural, and smell stimulations that transcend rational thought.
I was going to use the Opening Ceremony website as a good example, except that I just revisited the site after some time away, to find it has been ransacked by UX designers who have no doubt short-circuited the path to purchase for consumers, but have lost all its magic!
In so doing, this site still helps make my point. No longer will I bother visiting the brand online to savour the beautiful illustrations and localised content, which helped create the aura around this brand that kept me hooked since visiting the NYC store. Instead, I'll just shop best price wherever I can get it and see how long the love lasts.
Functional experience testing
I was talking to a colleague this week about the arduous task of buying household appliances. Yes, you can go online to search consumer reviews and rating systems like Choice, but they can often confuse the process further.On the same appliance you can find a review that says 'must have' alongside one that says 'don't ever go near this product' because it all comes down to personal context, benchmarks and expectations.
Fitch has helped design the high end appliance store, Pirch. In addition to the standard showroom displays, you can book to try showerheads and cooking appliances in the grilling lab.
This doesn't have to be a luxury experience though. Imagine supplementing the standard visual inspection of a washing machine or fridge, with an audio of it working (real or recorded) which enables you to assess its noise pollution factor, an important, but not often remembered, potential annoyance at the point of purchase. Nothing worse than a washing machine that sounds like a tsunami.
As Australia's big retailers embark on their change mandates, how will they respond to the more progressive and deeper experiences being launched to consumers elsewhere?
A department store is the perfect place to exploit beauty and functional experience to grab consumer attention, increase transparency and maintain interest and a supermarket is the ideal destination to maximise convenience and inspiration.
My hope is that the transformation strategies are actually transformational and we leap frog our big retail experiences with Australia's loved brands in 2015.
Read the original post at Insideretail.com.au