[dt_small_photos height="210″ margin_top="10″ margin_bottom="10″ number="12″ orderby="recent"]
MOBILE APPS FOR ANY DEVICE!
SMART DEVICES AND APPS ARE BECOMING THE DOMINANT WAY THAT PEOPLE INTERACT!
Even if you have a Responsive Website and a Social Media campaign, you will want to make sure your users can engage with your brand anytime, anywhere on any mobile device! Research suggests that over 95% of smart phone users are less than one meter from their mobile device, 24/7.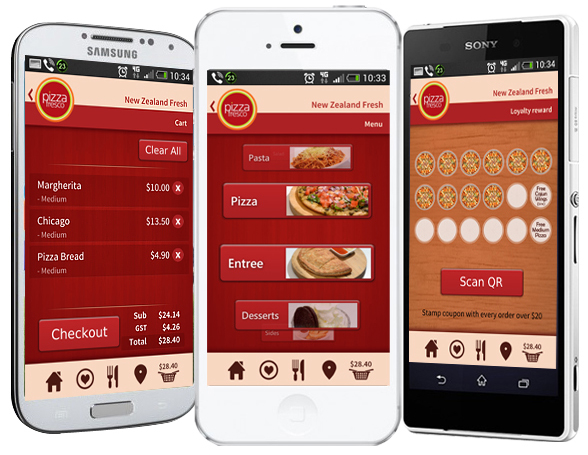 Why Native Apps?
A native mobile app is built specifically for a particular device and its operating system, generally downloaded from a public app store.
Native apps major advantage over web apps is its ability to leverage device-specific hardware and software, while storing most data locally. So native apps can take advantage of the latest technology available on mobile devices and can integrate with on-board apps such as the calendar, contacts, and email.
Native Apps also have the advantage of integrating with the latest technologies, such as Augmented Reality and NFC (geo-location and geo-fencing).
APPS FOR EVERY REQUIREMENT. FROM SIMPLE TO COMPLEX
Corporate  |  eCommerce  |  Promotional  |  NewsFeed  |  Gaming  |  3D Wayfinder  |  Augmented Reality

OUR UNIQUE CROSS-PLATFORM APPS SCALE TO ANY DEVICE
Unlike most native Apps that are build for specific platforms (iOS, Android, Windows), our App technology uniquely allows us to produce native Apps that can automatically run across large digital signage screens, interactive kiosks and tables, through to the latest tablets and mobile devices.

FOR TRUE OMNI-CHANNEL DELIVERY
So the same App can be used across in-store display screens and touch panels, as well as by users on their Tablets and mobiles. As our Apps use the same assets (content) and are automatically deployed for WIN7+, iOS and Android, so without the need for separate Apps for each platform.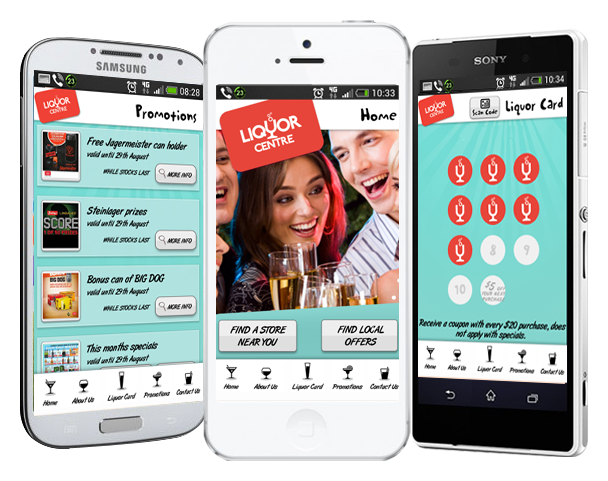 SIMPLE TO COMPLEX APPS FOR EVERY OCCASSION
We build Apps that have a complete range of functionality that can cover every clients requirements;
Static Apps
Dynamic Apps (with inbuilt CMS and Database)

Dynamic Apps with eCommerce and loyalty programme functions
Dynamic Apps with Geo mapping and POI features
Dynamic Apps with live feeds

3D Augmented Reality apps
3D Retail and Competition Apps
DYNAMIC GAMING APPS
We specialise in Gaming Apps. This particular App features the popular Candy Crush interface, customised the customers requirements.
With over 50% of mobile time spent on games, major Brands are combining the love of mobile gaming with their brand building engagement with customers. The combination of addictive games surrounded by a brand wrap creates long term engagement, retention and competition options.
Disney's Frozen and Tangled 'Gaming' Apps' are some of the most successful Apps in the mobile stores!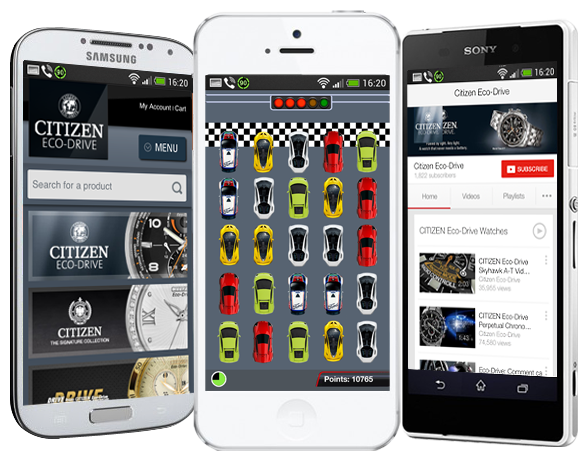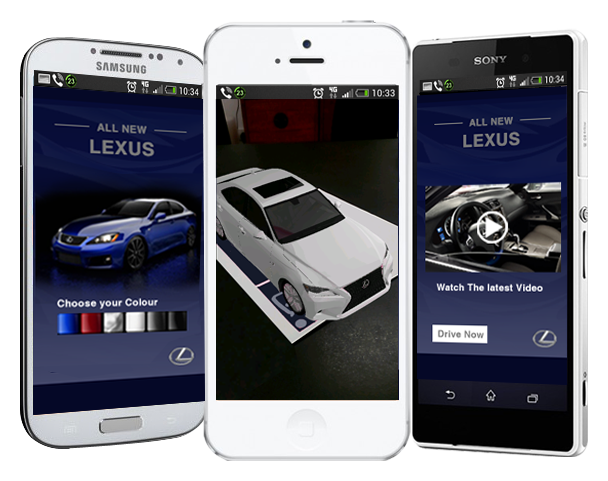 AUGMENTED REALITY APPS
Juniper Research report said "Many retailers now view AR as a key means of increasing engagement with consumers, both as a means of providing additional product information or in the form of branded promotions an activities," the report said.
"The beauty of AR Apps – which involve scanning an image with a smartphone to access 3D multimedia content – is the fact that any printed material, logos, QR and even TV screens can be the trigger device to activate the 3D effect on the App".
DELIVER YOUR APPS TO ANY DEVICE!
Our one App, cross-platform functionality provides our clients with complete flexibility to delivery their App to the iOS, Android and Windows stores and onto any device.