OUR SOLUTIONS
Improve your customer experience, increase your efficiency and boost sales with
Qudini's powerful suite of market leading cloud-based customer experience SaaS solutions.
ONE PLATFORM,
MULTIPLE SOLUTIONS,
ONGOING RETURN.
The Qudini range of innovative customer experience management software solutions enables you to use a variety of channels and capabilities to consistently capture footfall, inform and retain customers, manage your staff productivity and floor operations and obtain valuable analytics insights.
The solutions can be used independently or alongside one another, to enable you to manage and connect with your customers across multiple journeys and channels.
All our solutions can be accessed from any internet browser on a desktop, tablet or smartphone device. We also have native apps for android and IOS tablet and smartphone devices.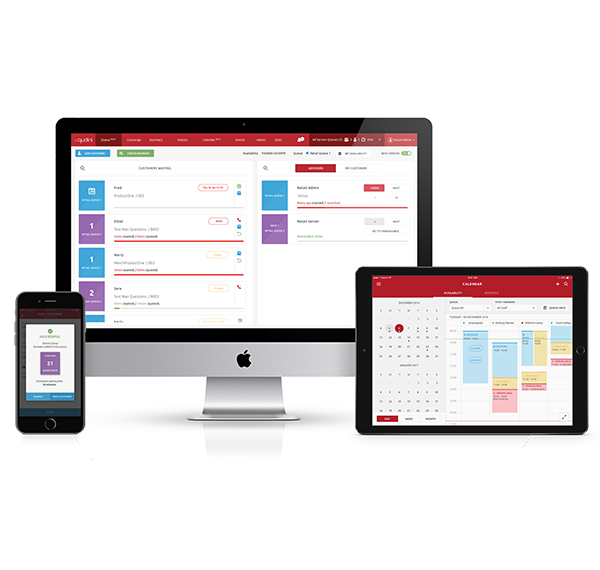 Appointment Booking Software



Drive new footfall by enabling your customers to pre-book appointments across any channel.



Queue Management System



Retain and convert more customers by creating a pain free waiting experience and more efficient shop- floor.



Event Management Software



Create brand advocates by enabling customers to browse, book and share your events with just a couple of clicks.



In-store Click and Collect System



Improve Click & Collect and customer loyalty, with an in-store experience as seamless as customers receive online.



Request Assistance System



Ensure no customer is left unserved by enabling customers to call for staff help from anywhere in store.



Order Management System



Improve customer loyalty through enhanced communications with your customers waiting to collect goods, serviced orders and repairs.



Business Intelligence Analytics Software



Analyse data and obtain insight that enables you to drive change and create financial returns within your business.



Stock Management Software



Fulfill your customer's stock requirements, by easily communicating with anyone waiting for specific stock items to arrive in store.



Visitor Sign In App



Improve customer relationships and grow loyalty with personalised sign-in experiences and visitor management.



Customer Update Software



Improve customer relationships and grow loyalty with tailored communications to customers for their desired services.



Restaurant Waitlist App



Create a restaurant waitlist and reservation experience that turns tables faster and keeps guests coming back.



Flexible Kiosk Hardware



Enclose any tablet device within our robust and secure, yet flexible and sleek kiosk hardware.
INNOVATIVE FUNCTIONALITY
THAT HELPS YOU TO:




Our range of innovative solutions enable you to use a variety of channels and capabilities in order to consistently:



Engage & capture new footfall




Inform & retain your footfall




Manage your operations & shop floor




Obtain valuable insight




Configure & customise your solution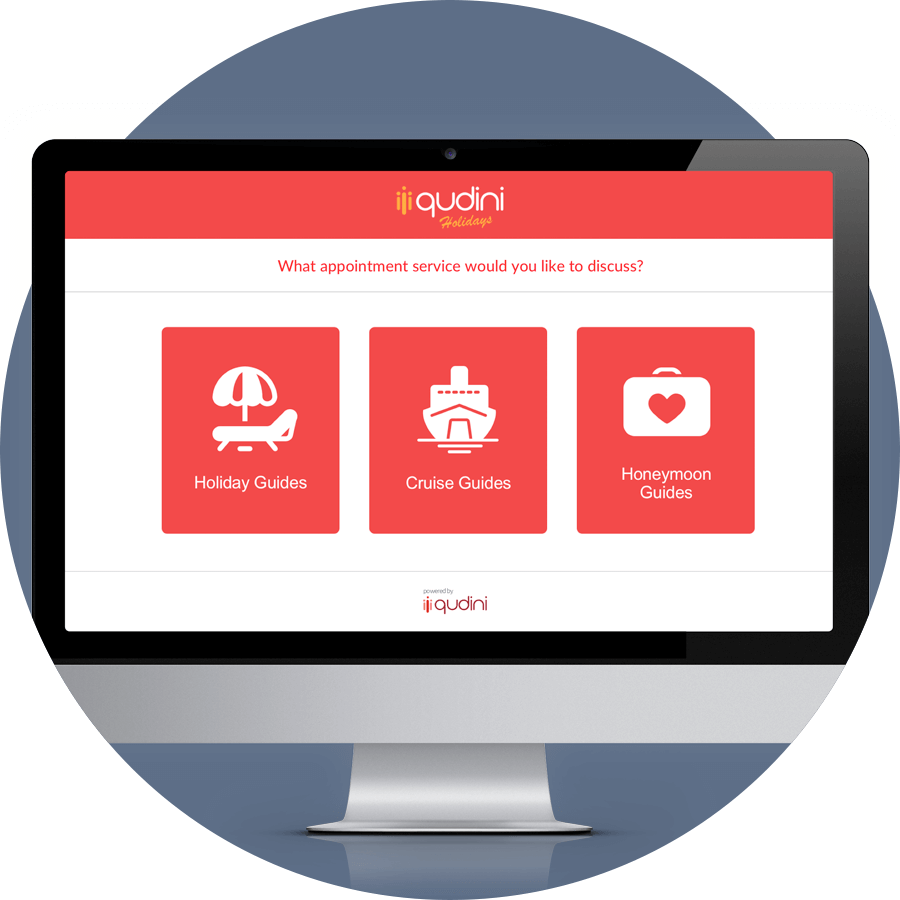 FLEXIBLE

& EASY TO CONFIGURE




CUSTOMISABLE

FROM THE BOTTOM UP




COMPATIBLE

WITH ALL HARDWARE SOLUTIONS




EASY INTEGRATION

WITH YOUR BUSINESS




INNOVATIVE

AGILE & EVOLVING



WHY GLOBAL BRANDS
CHOOSE THE QUDINI PLATFORM
Brands worldwide are increasingly discovering the power of the Qudini Platform
to improve the workings of their businesses in a six key ways.