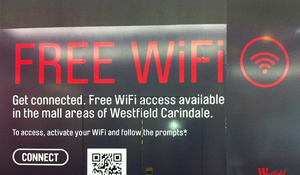 The retail landscape in Australia is practically unrecognisable to what it was a few years ago.
The potent combination of technology, the rapid changes in consumer behaviour, opening up of online and multiple channels to market, and the continual encroachment from overseas brands (in both a virtual and physical sense), has transformed our entire retail scene.
And while I don't pretend to be an expert on technology, I certainly understand the rapid advancements that technology is having on consumers and their purchasing behaviour. I can also see what retailers need to do to stay on top of these changes.
Some major retailers have been carefully dipping their toe in the new-look waters; aware that the classic lineal path to purchase doesn't exist anymore. But by the looks of it, many more don't even have a clue where the watering hole is.
I'm watching on as retailers try and reach out to consumers in what's often a random series of touch points in the hope that one of their attempts will result in a purchase.
But instead, retailers should be trying to take consumers through an inspirational, educational journey of discovery through their brand. There's no doubt that this takes a calculated blend of art and science to achieve.
Retailers can now also track consumers as they move through the physical and virtual world. This means bricks and mortar retailers are virtually moving toward being 'clicks and mortar retailers' by using this information to create hyper-localised targeted marketing and personalised offers as people walk in and out of their stores.
Consumers wouldn't be aware of it, but retailers are utilising the analytics that come out of the free Wi-Fi networks that power shopping centres to plan their marketing attack.
This has shifted retailers' marketing efforts from a herd to a hunter mentality, giving them opportunity to be far more targeted and strategic in their approach.
For example, Westfield just announced they're offering free Wi-Fi across 21 Westfield malls for shoppers, providing 1GB of data free over a three hour period each day, with the network accessible across the entire mall area. It signals a powerful move that's reminiscent of other Big Brother-style plays we've seen in the market, though this one is far more sophisticated than most. I'd be expecting far more sophisticated marketing as a result.
These powerful new technology plays give retailers the opportunity to predict what consumers might do next with incredible accuracy given they're analysing the raw data.
Meanwhile, social media continues to play a huge part in retail brand loyalty, with Facebook revealing which brands our friends 'Like' in our news feeds in the ultimate virtual peer pressure. Growing numbers of retail brands are also turning to social media marketing to target consumers based on their profile, tastes and past purchasing patterns. Add to that the ability to understand consumer neuro-science and suddenly you've got a very powerful retailer.
But I'd urge retailers not to be fooled into thinking the future will be found in solely online purchasing. There's no doubt that the physical store will remain the jewel in the crown for retailers. And mark my words. Offering a strong branded touch-point experience will continue to remain critical to engendering consumers in the future. No matter what that might look like.
Read the original post at BRW.com.au