Retailers may soon be measuring their share of customers' wallets rather than conventional metrics as new technology gives them unprecedented information about consumer shopping habits – even those of fickle millennials.
Veteran retailer Michael Ford, the chief executive of appliance chain The Good Guys, said retailers were facing a millennial "tsunami", with the digitally savvy generation expected to account for 30 per cent of discretionary spending by 2020.
"We need to know how to deal with them," Mr Ford told an Australia Israel Chamber of Commerce retail forum in Sydney on Wednesday.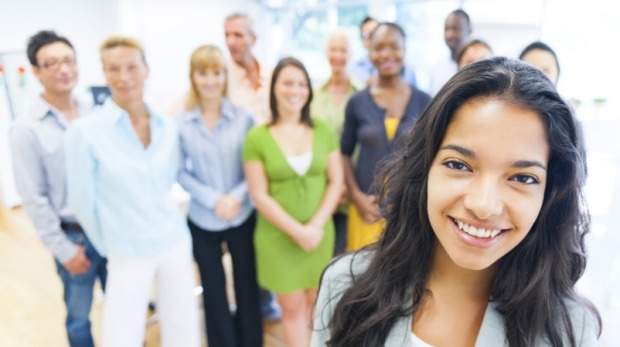 'We need to know how to deal with them': Retailers are focusing on understanding millennials.
Digital technology and data analytics would force retailers to rethink not only what they stocked in bricks and mortar stores and online but how they marketed to and communicated with customers and measured productivity.
"Retail has been a pretty sleepy old industry for the last 150 years and it's really now at the technology forefront of change," Mr Ford said.
Share Of Wallet

The Good Guys CEO Michael Ford says retailers are facing a millennial "tsunami". Photo: Ryan Stuart
"Today most retailers recognise productivity growth on sales per square metre and like-for-like sales – technology will enable retailers to measure customers on like-for-like growth," Mr Ford said. "That's probably one of the most significant changes retailers are going to see.
"Measurements will move away from the box that you operate out of and your labour productivity to your share of wallet from an individual customer and what they generate on a year-on-year basis," he said.
"Big data" would also shake up customer relationship management, described by Mr Ford as "the most overspent, over-talked about and often over-capitalised initiative in retail", and clarify the debate between traditional marketing such as catalogues and television and digital marketing.
"Actuating what you derive from big data is going to make your CRM program much more effective," he said. "That's going to be critical to growth."
For example, The Good Guys, which is preparing for an initial public offer or trade sale, uses two data insights teams: one that mines point of sale receipts to see what categories and products are selling well and another that analyses how customers shop in its stores and those of other retailers.
"Through these data insights … instead of using all those seasoned cliches of satisfying the needs of the customer they're actually going to be anticipating them – that in itself will be the most influential element of how they spend their marketing dollars," he said.
Play To Strengths
Myer chief executive Richard Umbers said technology was underpinning a renaissance in the department store sector, enabling retailers to better understand what customers wanted and provide better service.
For example Myer has issued 2500 iPads to store staff, who use them to help customers search for stock and order online in-store.
"Technology is not scary any more, people as young as two can pick up an iPad and use it," Mr Umbers said. "That allows us to play to our strengths which is all about customer service."
Both retailers acknowledged the threat from Amazon, which is preparing to enter the Australian retail sector, but said local retailers had a "home team" advantage.
"Amazon is coming like a tsunami but it has … struggled in Canada because of the tyranny of distance and Australia is a similar sized country and logistics are challenging in this market," said Mr Ford.
"Amazon is fascinating and we can all learn from what they do," said Mr Umbers, "but in our world it's actually domestic bricks and mortar retailers getting online that are getting the biggest growth rates in Australia right now.
"That's because of the home team advantages of established customer connections, your existing supply chain and supplier relationships and your ability to be able to return products in your local market," he said.
"I don't think domestic bricks and mortar retail is down and out yet."
Read the original post at SMH.com.au