Whether it be Starbucks rolling out mobile ordering to eliminate lines at locations around the United States, or Macy's digitalising the fitting room experience, global retailers have passed the experimentation phase with their omni-channel presence. These companies have the capability to innovate within the physical retail space and are taking full advantage of emerging technologies to integrate digital touch points at every stage of their customer experience. Customers are taking notice of these services, from artificial intelligence to on-demand delivery, which are providing them with the tools to be supported from the beginning to the end of their brand journey.
Neiman Marcus, among brands like Target and Walgreens, is a best-in-class example of a retailer developing a rich retail experience for the customer of tomorrow.
Snap a Photo of Any Product to Find a Match In Retailer's Catalogue
A new feature to the mobile shopping app allows customers to use their smartphone camera to take pictures of an item and use it as a visual search engine to look for matching or similar products in the online Neiman Marcus store. The "Snap. Find. Shop" feature has proven successful with a younger demographic who wants to follow latest trends and styles.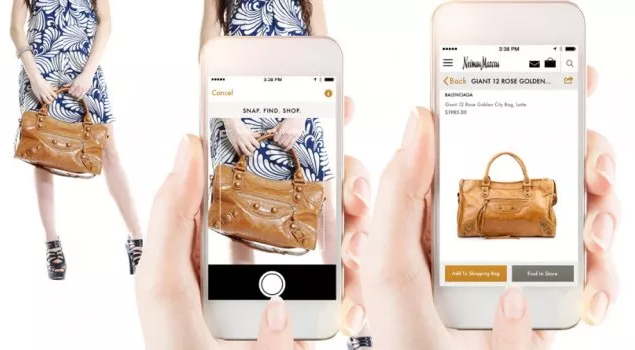 High End Department Store Creates Exclusive Line With Luxury Labels
A new line of products called Truly NM is an exclusive collection set apart for its subtle luxury and innovation. The Neiman Marcus-inspired items are designed by its most famous and top-tier fashion vendors including Givenchy, Prada and Chloe.
Texting-Enabled Service Connects Shoppers to a One-On-One Personal Shopper
The department store offers a complimentary personal shopping service powered by SMS. The platform connects Neiman Marcus shoppers to a sales associate or personal buyer who can help to recommend products and make purchases. This high level personalisation is particularly important when dealing with a sophisticated clientele.
Service Helps Shoppers Remember Products They Tried On and Find New Ones
The Memory Mirror is an in-store smart mirror that captures images and videos of everything that shoppers try on. Simple body gestures will change the customer's perspective to see outfits side-by-side or with a 360-degree view. The images can let me shared on social or with a sales associate to tailor future product recommendations.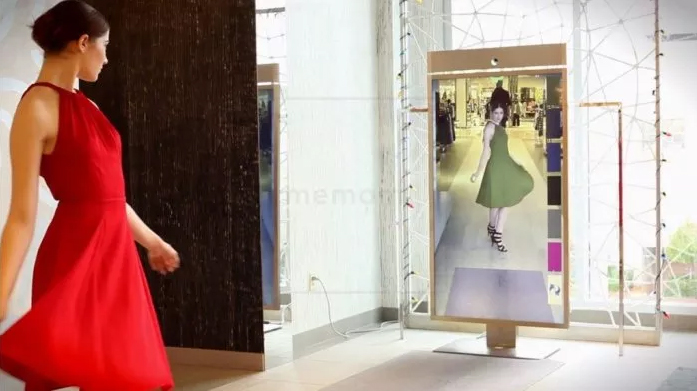 Mobile Wallet Enables Seamless Checkout
In a partnership with Capital One, Neiman Marcus has added a mobile wallet to its mobile app that allows shoppers to make quick and easy purchases. Shoppers simply need to scan a QR code at checkout and the purchase will be automatically made using payment information on file.
Read the original post at Thisisretail.com.au