On the 17th of February I had the pleasure of attending Mumbrella's Retail Marketing Summit in Sydney.
The summit promised (and delivered on) providing a critical analysis of the fascinating innovation and challenges present in the ever changing Australian retail sector. An industry struggling to define the customer journey as it considers the role of loyalty, shopper psychology, brand experience, packaging, data, in-store innovation and of course, ecommerce and the incumbent bricks-and-mortar.
The summit attracted an extremely impressive speaking line-up which included Grant Harrison – creator of the Tesco Clubcard, Sandy Mellis – General Manager of Reckitt Benckiser, John Batisich – Director of Marketing of the Scentre Group (Westfield), Mark Coad CEO of PHD, my personal favourite of the day Danny Lattouf – MD of IdeaWorks and many more.
Here are five key learnings I took away from the day.
1) Loyalty is much more than "get your 10th coffee free"
In the US there are 3.3 billion loyalty program memberships, with an average of 12 active memberships per household.
The key to success in loyalty? Target the passion point and establish utility.
Whether it's Tesco Baby, The Wine Society, Super Cheap Auto or Rapha Cycling Club – loyalty means big business and customers are prepared to pay for it.
Super Cheap Auto's loyalty program Club Plus will soon have 2 million passionate Aussies paying for the privilege – but what's benefit?
Well for starters – in accordance with the Club Plus Promise – it has given $30 million+ in store credits back to its members. However cost saving isn't necessarily what consumers are always looking for in loyalty programs.
Rapha Cycling Club is an amazing example of a brand creating a community around its consumer's passion point – cycling. "RCC" members pay $220 AUD a year to access special edition cycling merchandise, access the brands magazine and participate in events.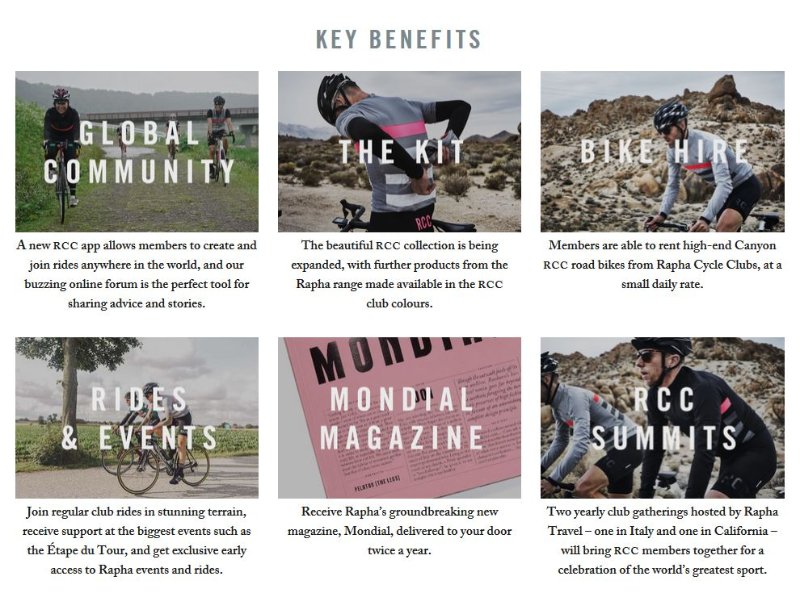 2) If all else fails, look to science
Sam Tatam, a leader in the field of Behavioural Science and Strategist at Ogilvy Change, proposed we throw neo-classical marketing theory out the door because in reality humans aren't rational decision makers when it comes to retail.
Tatam noted that the key to targeting the consumer in the retail sector is using behavioural principles and drivers to inspire action at every point in the customer journey.
These principles can be found in the acronym MINDSPACE: a "simple" checklist for behaviour change that guides the framing of messaging around things like social norms, loss aversion, ego, value pay off, the theory of reciprocity and more. Have a read of this for a more in depth understanding.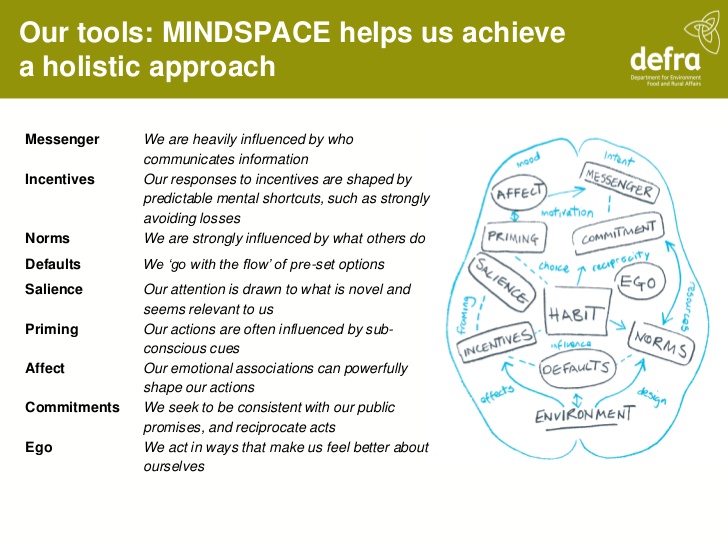 3) Dear Retail, Tell me a story!
Fun fact: In the 1930s, the Popeye cartoon series was credited for saving the spinach industry.
Storytelling, content marketing – whatever you want to call it – it's not new. However with more than two thirds of Millennials using ad blocking software (Lauren Joyce – Managing Partner of Ensemble) it's more important than ever to connect with consumers via relevant, valuable, utility driven brand stories and content.
The brilliance in giving your product a story is that it transforms a commodity into a piece of artisan craft (check out Tesco's "The Bakery Project").
Nowadays, the world's most successful retailers are aspirational largely because of their brilliant story telling – just think Selfridges and John Lewis.
As Richard Dumas (Head of Shopper Marketing at Pernod Ricard) stated at the summit, telling a story is so important when consumers are faced with many options – like when choosing wine or beer.
By simply giving a product Provenance (knowing where something comes from), providing consumers with product education, aligning the product with an occasion ("There's a beer for that"), aligning the product name with a core product benefit like freshness (Intermarche's orange juice) or better still – letting the product tell a story about the consumer via personalisation (Rockar Hyundai) instantly makes the product look, feel and taste better.
If you're after an example of great home grown branded content? The utility driven Bunning's "DIY" series and Paspaley Pearl's beautiful "Behind The Lens" film are both fantastic.
Knowing what a product stands for, where it's made, its quality of craft and who it's made by gives it a human like personality that's harder to say 'no' to.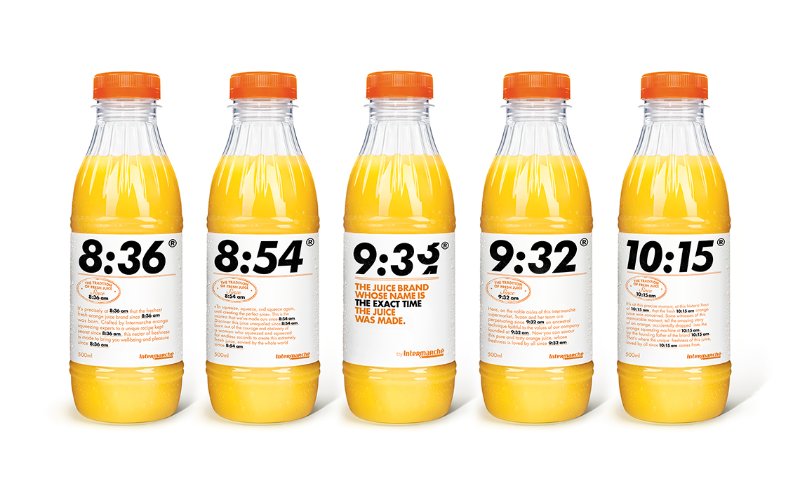 4) Dear E-Tailers, you're creepy! Take my money!
As you'd be acutely aware, there's a fundamental shift occurring from mass marketing to individual targeting. According to Mark Coad (CEO of PHD), brands will be able to target individual screens with great scale and reach within the next 3-5 years.
According to Steve Brennen (Senior Director of Marketing & Retail Innovation, eBay Australia & NZ) the online retailer currently has a "direct relationship with 8 million customers" in Australia.
eBay has dramatically changed since its inception, nowadays 90% of all goods sold are brand new and 35 of the top 50 Australian retailers are currently selling goods on the platform.
Despite how much the medium has changed, consumer psychology remains pretty much the same. Mr Brennen pointed to the Australian Open, during which tennis gear sales go up on eBay, demonstrating the link between online and offline world is alive and well. One of the main differences however is that online retailers can anticipate and make changes in real time – making counter offers and promotions live.
Nevertheless, it's not all positive in the world of an e-tailer. The massive challenge remains how to move from transactional to loyalty and create real relationships. Mr Brennen stated "customers want to be known and respected" recognising that no matter the platform retailers must provide convenience and ease of experience.
Online remains a challenge for FMCG marketers who still rely on scale, mass reach and big volume. Unless you're Coke and are printing peoples names on cans, personalisation is difficult in FMCG. This may change with the introduction of technology such as Amazon Dash, however speakers at the summit agreed the Australia's geography and infrastructure makes it logistically challenging to support same day or even next day delivery for small order FMCG.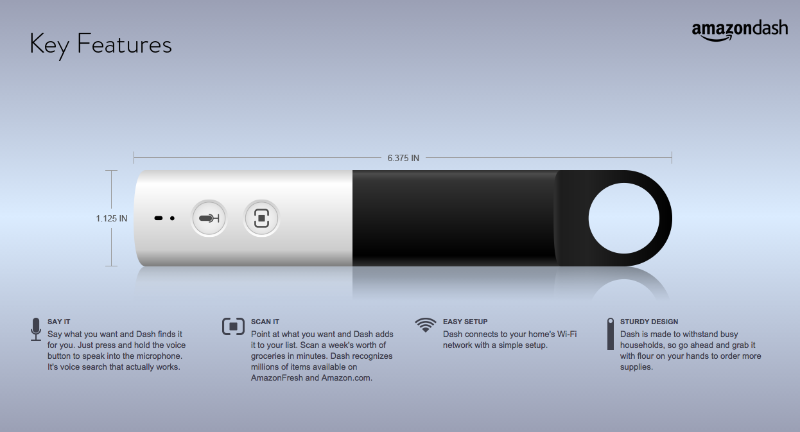 5) Bricks and A.I…the future of retail is now!
As mentioned, the highlight of the day for me was Danny Lattouf's (MD of IdeaWorks) analysis of the top 10 innovations to change the world of retail in the future.
All the usual suspects were discussed – holograms, augmented reality, beacons (over 80% of USA's top retailers will use beacons in 2016), Amazon's Dash Button, smart vending machines, customisable clothing on demand, 3D printed food, and Wearables/Payables.
Surprisingly in a discussion about technology and innovation, Mr Lattouf stated that "The future of retail is not about technology", rather about facilitating a connection between brands and consumers, providing value, utility and convenience.
Mr Lattouf said brands should aspire to the kind of anticipatory customer experience offered in Disney's Magic Band. Not technology not for the sake of technology, but rather (as John Batisich, Director of Marketing of the Scentre Group says) to "remove barriers" as demonstrated in Westfield's new Ticketless Parking.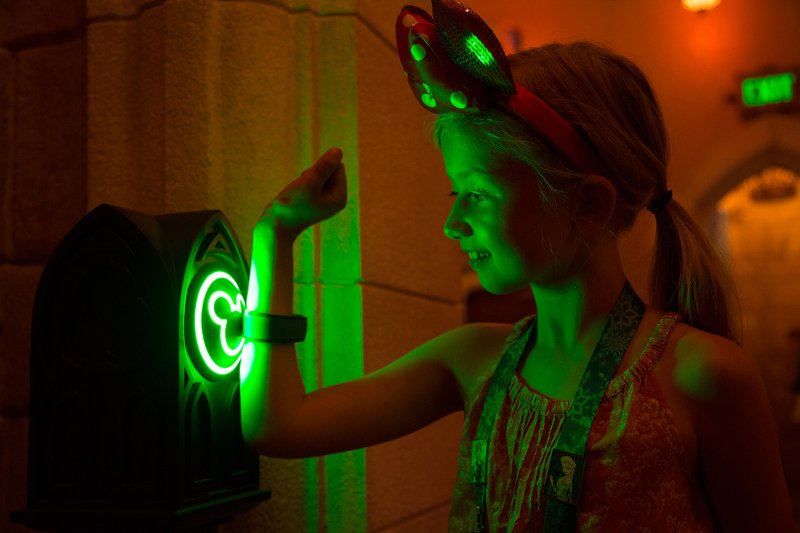 The concept of anticipatory tech solutions will soon be seen more frequently in virtual sales assistants, sentient stores/packaging that react to shoppers needs using T+ink technology and Vibrant Data that amongst infinite other applications can advise of issues in products before breakage occurs.
All in all, the day can be well summarised with the words of Myer CEO, Richard Umbers:
"New retail is about putting the customer right at centre and being innovative and integrated"
Read the original post at Linkedin.com