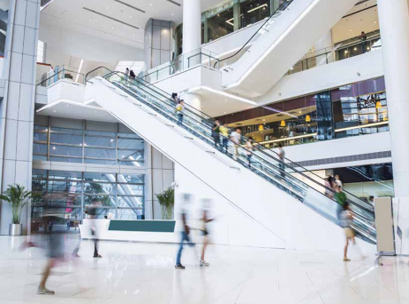 As the digital and physical worlds of retail converge, the expectation gap between consumers and their primary retailers is widening.
Australian data from IBM's 2015 Global Smarter Consumer study reveals that that consumer confidence and their willingness to spend more have significantly increased. However, the lack of personalised service offerings across a number of consumer touch points is driving a decline in engagement and loyalty to a retailer.
Of the 1,800 Australians surveyed, the empowered consumer now expects digital solutions that enhance service, more flexibility in areas such as returns, and digital loyalty programs. This means shoppers today are leaving retailers who fall short on delivering a seamless, in-store and online experience.
"All signs point to Australians embracing all aspects of digital," said Anna McPhee, Retail Council CEO. "This presents great opportunities and mounting pressure for retailers to deliver a revolution in the shopping experience, rather than incremental change. The convergence of digital and physical retail channels is being driven by consumer desire for more convenience, and it's up to retailers to deliver a seamless service. Doing things smarter and faster requires agile thinking and organisations are working to improve mobile, online and in-store fulfilment."
Transparent inventory information is a key concern for consumers. The ability to see if an item is in stock before a shopper goes to the store was among the most appealing capabilities that would drive a consumer to switch. Fifty-seven per cent of consumers agreed they would switch to a retailer who could provide this information.
Consumers also expect retail assistants to be able to resolve inventory issues, with more than 50 per cent of Australian respondents citing this capability as a differentiator in the selection of a retailer. Additionally, 25 per cent of Australian respondents cited the importance for store staff to be able to offer personalised promotions based on purchase history or preferences as a differentiated and unique experience.
"This year's survey indicates Australian retailers need to be more agile and adopt continuous change quickly to meet and exceed consumer expectations," said Ian Wong, partner, interactive experience, IBM Australia and New Zealand. "It's no coincidence that low advocacy ratings locally reflect a growing awareness among Australian shoppers for alternate channels available through retailers in the US, UK and elsewhere. This indicates an opportunity for growth for local retailers who can meet these consumer expectations."
The survey was also conducted in 15 countries and brand advocacy in Australia remains lower than the global average, declining from 13 per cent in 2014 to 10 per cent in 2015 (compared to a global drop from 21 per cent to 15 per cent) while unengaged consumers has increased from 24 per cent to 37 per cent, illustrating brand loyalty is suffering.
Read the original post at Insideretail.com.au