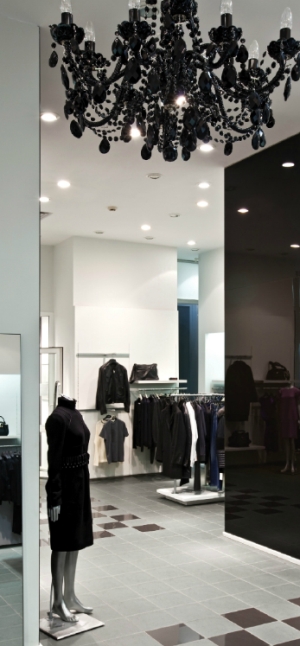 Consumers in emerging markets are driving retail change, according to research revealed at the 9th annual World Retail Congress in Rome.
In countries such as India, Brazil and Turkey consumers are embracing innovation, particularly mobile technology far more quickly than their counterparts in developed markets.
This is according to a study conducted by Planet Retail and the Oxford Saïd Business School invovling 13,500 shoopers in 15 markets.
The winning retailers are those that are finding ways to accommodate the mobile and 'constantly connected' shopper.
Emerging market customers are less concerned about where a shop is located as they conduct far more of their shopping activities via mobile devices than in-store.
There is a significant demand for innovative shopping solutions such as mobile payment.
Their main consideration when purchasing is trust in a brand and social media plays a significant role in encouraging buying decisions.
In India and China 67% and 57% respectively of purchasing decisions are influenced by social media unlike Europe, the US and Australia where social media only impacts 27%, 24% and 23% of decisions respectively.
By contrast customers in developed markets like the UK and US still consider store location the most important factor when dealing with a brand and are less advanced in their mobile interaction.
All retailers across all markets need to adapt their business models to ensure sustainable growth, and technology alone will not be the answer.
The research identified that convenience is the key across all markets.
Consumers want a seamless connection between stores and the online experience and the crucial element of any retailer's success is 'cracking the final mile'.
Consumers expect retailers to deliver speedy and reliable service but these alone are no longer enough – flexibility and choice across all channels will be hugely influential.
Successful retailers will be those that are first to market with radical new innovations, have a tighter focus on technology and cost, and ultimately demonstrate the greatest agility when meeting consumers' demands.
Planet Retail global insight and strategy director Nick Everitt said the results revealed innovation in emerging markets.
"There are exciting opportunities for retailers but they face complex and costly processes to meet consumer needs."
"We saw some of the best innovation from markets like Brazil, India and Turkey, where shoppers are embracing technology."
Dr Jonathan Reynolds, academic director at Saïd Business School, University of Oxford, said there were a number of key lessons.
"For retailers the future is about the implementation of exceptional in-store service with seamless technology and this in turn will ratchet up consumer expectations.
Many of the requirements have not changed but the way of addressing them has.
However, retailers often still need to deal with the basics as 15% of respondents said they couldn't access a retailer's free in-store wi-fi on their phones, for example."
Read the original post at Ragtrader.com.au