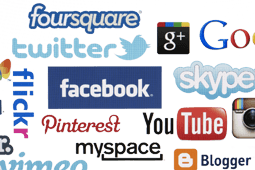 Engaged Social Followers Are Your Best Customers
Our Social media marketing programmes focus on enhancing your Social Content to attract attention and encourages readers to share and engage with your Brand across their social networks.
Social Media Marketing
Nearly every online consumer now uses Social Media, and nearly every marketer has followed its audience into social channels.
More than 85% of US online users engage with social media on a regular basis.
Social advertising and word of mouth create brand discovery.
Social networks and consumer reviews support exploration and buying.
Branded social networking pages foster greater engagement.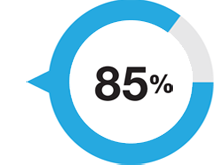 Social Media has become critical to every business on the internet today, impacting their business plans, marketing spend and overall communications strategies with customers.
A corporate message spreads from user to user resonates because it comes from a trusted, third-party source, as opposed to the brand or company itself. Increased communication for organizations fosters brand awareness and often, improved customer service.
How is your Social Media marketing performing?
"Which of the following ways do you typically discovered or find out
about new products, brands, or services?"
Seeing ads on social networks
Internet searches via search engine
Reading / posting messages on social networks
Receiving ads via email
Other / general browsing on the Internet
Watching online videos
General online ads
Through coupon ads / services
Reading blogs
People who frequently engage with a company in social media are likely to be among that company's most important customers. So keeping your existing social audience active by posting relevant and related content every day is vital.
But posting an article or image once per week on your Facebook page does not engage your customers nor build their loyalty!
You need to keep your content 'fresh' everyday to keep your followers coming back.
But the greatest challenge is trying to co-ordinate your vital Social Media activities every day and coping with the lack of resources in-house to do so?
We offer fully managed Social Media services.
We have the expertise to help you create, launch, manage, analyze and optimize your social campaigns, Ads and promotions across Facebook, Google+, Twitter, LinkedIn, YouTube and Pinterest.
We help you manage all your Social Media content and activities and keep you involved at every step of the way.
We create content that attracts attention and encourages readers to share it with their social networks.
Weekly Social Media calendar of communications to your engaged fans. You approve and then we post.
Weekly blogging service to increase your search engine reach. You approve and then we post.
Facebook Advertising campaigns to increase your reach and fan base.
Optimize your social ads for specific business objectives
Run promotions like contests, sweepstakes, quizzes and coupons
Create and publish customized social landing pages
Track and analyze everything together
And we support our customers on an ongoing basis as their requirements grow over time.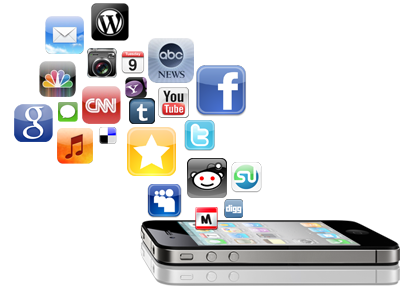 Let us help you build your social media communities and engagement on Facebook, Twitter, Google+ and much more…
Like to know more? Please contact us.