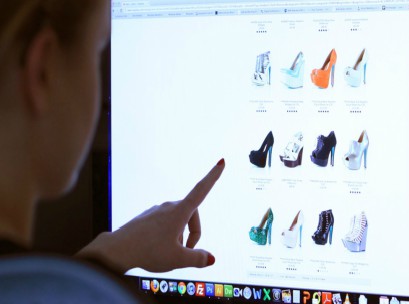 Retailers are starting to realise the benefit of combining online and in-store shopping. And by encouraging you to buy online first and collect later, these businesses are saving in a number of areas.
Despite historically lagging behind the rest of the developed world, Australian retailers are beginning to embrace this approach. From groceries, alcohol, fashion and accessories, sports clothing and even automotive parts, more and more retailers are adopting this strategy. KPMG research found that by 2014, 64 per cent of customers in Australia had ordered online and picked up in-store.
In Australia 42 per cent of retailers are now offering click and collect, and perhaps in response to the impending threat from Amazon's entry, this number is up from 24 per cent in 2015. To supplement their pick up in store service, 38 per cent of retailers also allow customers to return their online purchases in-store.
By comparison, 36 per cent of Western European and 31 per cent of North American retailers offer a click and collect service. The UK's click and collect market is expected to grow 78 per cent by 2020, to £8.2 billion. This is not surprising given the intense competition among retailers within the British market and the strategic shift away from price to convenience.
Why you click and collect
Customers are embracing buying online and picking up in store because it offers them immediate gratification but with cost savings on delivery. Click and collect provides an immediacy that traditional home delivery usually can't match, particularly in Australia where delivery times have traditionally been slow relative to international standards.
Depending on the type of merchandise customers are buying, the costs of delivery can be high. In the US, 73 per cent of supermarket shoppers reported they would pick up items in store to avoid shipping costs and 30 per cent said they were not prepared to wait around for delivery of their online order.
The sort of in-store pickup service also helps customers avoid problems with unprofessional delivery services and dodge the dreaded "card in the mailbox", where parcels are returned to the depot.
In-store pickup is especially handy for customers purchasing online just prior to the weekend or at peak shopping periods such as Christmas and Easter when timing is paramount. It can also help solve delivery problems for many customers living in apartment blocks, or living or working in properties that are difficult to access. More and more customers are finding it convenient to order online and then pick up their purchases during their lunch hour or on the commute home.
Online shopping doesn't allow for tactile purchasing – actually touching the products – in-store collection enables customers to check the quality, as well as assess the colour, style and size prior to leaving the store. Any problems can be resolved immediately in-store and returns can even be processed at the same time if products don't meet customer requirements.
With many retailers increasingly moving away from the traditional online "price wars" and recognising the importance of connecting with customers through multiple channels and touch points, click and collect is the natural progression to encourage customers back into physical stores.
Why retailers are adopting click and collect
Retailers can save a lot on click and collect. It reduces operational costs and leverages impulse purchases. Retailers are finding that in-store collection also provides them with additional opportunities to connect with customers and enhance the customer experience.
One of the main benefits for retailers from shoppers who come into the store to collect their online purchases is that almost 50 per cent make an unplanned purchase. A study by company Bell and Howell of 530 shoppers found 49 per cent of customers were likely to purchase an additional item when picking up their online order.
The International Council of Shopping Centres found 61 per cent of shoppers who bought items online and picked up in-store, made an additional purchase. This was higher for younger shoppers, with three-in-four millennials making impulsive purchases when popping in to collect.
Offering click and collect also means customers feel more comfortable about returns as well. A report from packaging company UPS found 82 per cent of shoppers are more inclined to purchase online if they can return the product in store.
Average parcel delivery costs in Australia are around $25 for a 5kg parcel (for next business day delivery) with courier services even more expensive, particularly for large and bulky items.
The majority of retailers provide in-store collection free of charge, however some retailers are charging a fee for pickup in order to recoup staffing and storage costs. At the cheaper end of the scale Kmart charges a A$3 fee while Ikea Australia recently announced its fees which range between A$59 and A$149.
"Bricks and mortar" retailers see click and collect as a way to differentiate and defend themselves from online players. In the US, Walmart announced last month it would offer discounts on products shoppers ordered online, but picked up in stores as a tactic to combat Amazon.
Now Amazon has started its roll out in Australia, any edge over this competition will be an advantage. Deploying click and collect into a store allows retailers to compress sale time.
Australian retailer, Super Cheap Auto recently announced shoppers could click and collect their online purchases within 90 minutes – and is now exploring how it can reduce that time down to 60 minutes.
While shoppers continue to seek convenience, the frequency of online shopping (forecast to hit 12.5 per cent of total retail sales by 2025), will also increase. But getting the product to the customer will continue to be a challenge for retailers.
So you can expect more retailers to adopt a click and collect strategy. If you can't get the products to the customers, get the customer to the products.
Read the original post at Insideretail.com