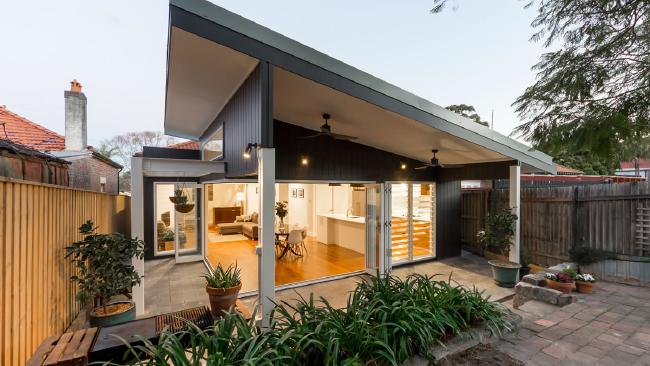 Real estate agents pocketed an extra $68 million in commissions last month alone.
FIRST they came for the taxis…
Last week, the biggest names in Australian real estate joined Sir Richard Branson in Brisbane to discuss the future of the industry.
The key theme? Real estate is a "ticking time bomb waiting to be decimated by an outside force". According to a recent mystery shop, "less than 20 per cent of agents chosen at random in any way came close to showing value for their $10,000-$15,000 commissions".
"Is this industry just a sitting duck waiting to be picked off by a well-trained sniper?" was the question posed by the Titans of Real Estate conference to its line-up of heavyweight speakers.
Well, they may have an answer sooner than they hoped.
A new company billing itself as the Uber of real estate is aiming to disrupt the $6 billion home sales industry in Australia by abolishing the lucrative commission structure, potentially saving sellers tens of thousands of dollars.
Hello Real Estate, which plans to list on the Australian Securities Exchange next month, charges a fixed fee of $9,900 to sell a home from start to finish. It's not the first flat-fee agent, but it's got some big names and big bucks behind it.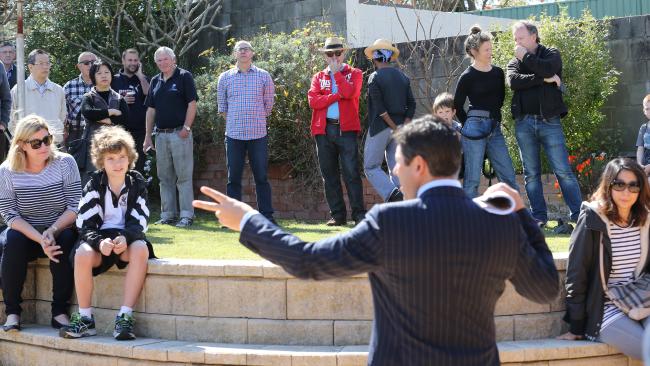 When some agents charge up to 3 per cent commission, selling your home can be costly. Source:News Corp Australia
Based on the latest CoreLogic RP Data for Sydney sales over the four weeks to Sunday 6 September, real estate agents pocketed an 'extra' $68 million in commissions. Hello claims it could have saved sellers an average of $12,939 in that period.
Unlike most real estate agents, which work on appraisals, Hello provides independent home valuations, as well as conveyancing and legal services to see the sale through to the end.
It's ditched the stuffy old 'agent' tag, instead calling its agents 'mentors', there to gently guide the seller through what it calls a "hi-tech, high-touch", semi-DIY process. Help us to help you, sort of thing.
Josie last week sold her Terrigal home on the NSW Central Coast for $1.25 million, saving $22,625 in agent commission fees, based on the traditional real estate model of 2 per cent plus GST ($28,325), marketing and advertising costs ($2,640), and conveyancing and settlement ($1,650).
Crucially, that extra $20,000 has greatly increased her spending power, equating to almost an extra $180,000 on her new home loan.
Brett, an ambulance driver also from the Central Coast, recently sold his Wamberal home for $770,000. He says he and his wife used the $15,000 they saved to go on holiday.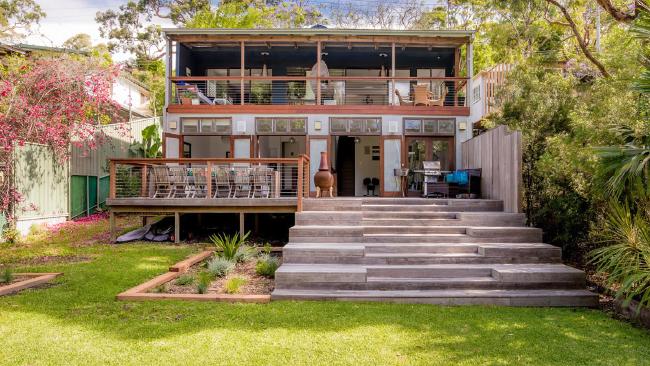 Hello Real Estate wants to tap technology to become the Uber or Airbnb of the industry. Source:Supplied
"By my reckoning it was nearly $22,000 I would have had to pay in agents' commissions, plus the costs of conveyancing, plus all the brochures that would have had to be made up," he told news.com.au.
"And the agents I did talk to were talking a couple of thousand in levies on top of the commission. All rolled in, it figures to $15,000. That's a big difference. We went on holiday. We wouldn't have been able to do that before."
Brett said he had sold houses in the past, and found the experience "miles better". "I suppose once upon a time you had to book your ads in the paper and all those sorts of things, but now with most advertising and everything being online, there's not a lot really that you can't do yourself," he said.
But you still need some support with the uncomfortable "to-ing and fro-ing", he said — the part the mentor takes care of.
Hello currently has 12 licensees — some former real estate agents, others mortgage brokers — who are assigned postcode territory. Each own 70 per cent of their business, with Hello holding the other 30 per cent.
After developing the pilot model in South Australia, Hello is now operating across NSW and Victoria, and will soon roll out in the ACT and Queensland.
Advertising agency Y&R also owns a 10 per cent stake in the company, which has the high-profile backing of business guru Bob LaPointe — the man who brought KFC to Australia in the 1960s, later followed by Pizza Hut and Sizzler.
Mr LaPointe is chairman of the board, and helped develop the model along with founder Phil Horan. "We see the appraisal model as quite outdated," said Mr Horan. "We're quite different in that all of our clients get a valuation by a licensed valuer.
"We mix that valuation with all the latest RP Data market sales, and somewhere between those two pieces of info is the price of the house. We're not discounting anyone's house, we're getting the best market prices we can."
Mr Horan said the idea came to him several years ago when he was trying to sell his $2.5 million Adelaide Hills home through an agent.
"It had been on the market for about a year, and one day I asked the agent what the open house was like," he said. "He sat there and in absolute detail described the five groups that had gone through the house — one was a teacher, and so on — what he didn't realise was I'd been sitting in a car just down the road. No one had come."
He sacked the agent immediately, and sold the house himself a month later to someone who lived just down the road. "The industry themselves realise it's game over in terms of how they've been doing it," Mr Horan said.
Read the original post at News.com.au